Multi-Residential – Technical Information/Spec Sheet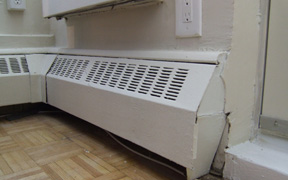 NOVITHERM HEAT REFLECTORS
Dramatically improve comfort while reducing heating costs for hot water heating systems.
Novitherm Heat Reflectors are scientifically designed to reflect radiant heat. They are installed in between the hot water heating units and the cold exterior wall. This reduces heat loss and reflects the heat back into your home. The results include improved comfort levels and reduced home heating requirements.


Sheet Size
Novitherm Heat Reflectors are exclusively manufactured in North America by Canadian Plastics Group.

Our Quality Management System (QMS) certifications apply to our entire organization, not just specific processes or customers.  They cover all critical areas of our business including customer related processes, purchasing, manufacturing, quality assurance, and management responsibility.  The manufacture of Novitherm Heat Reflectors is performed in accordance with an ISO 9001:2008, AS9100 Registered Quality Management System.
Matthew Waddington, Canadian Plastics Group Ltd
To best accommodate ease of installation and the variety of heating units, Novitherm Heat Reflector sheets are 34.5″ (87.6 cm) wide and come in manufactured heights of 6", 8″, 10", 12″ and 20″ (15.24cm, 20.3cm, 25.4cm, 30.4cm, 50.8cm). Residential sizes are limited to 8" and 12" (20.3cm, 30.4cm) only.
Durability
The Novitherm Heat Reflectors are strong, durable, flexible and will not be damaged by normal handling. Except where subjected to long-term, direct exposure to ultraviolet light, the Novitherm Heat Reflectors have a life expectancy of 25 years or more. To maintain optimal performance, the reflective surface can be dusted, but should not be washed.
Fire Resistance
The Novitherm Heat Reflectors have been tested for smoke and flame spread by the Underwriters Laboratory of Canada (ULC) and rated in accordance with the following standards: CAN/ULC-S102M (flame @ 30; smoke @ 60 to 85) ASTM E84 (flame @ 15 to 40; smoke @ 105 to 135).
Emissivity
Tests using a Gier-Dunkle DB-100 Reflectometer demonstrates and emmisivity of 0.06, – a thermal reflectance of 94%. Calibration is +/- 1%. (Solar Energy Research Lab, University of Waterloo, Ontario, Canada).
Tape Adhesive
A 3M, double sided, pressure sensitive, acrylic tape is provided for installation.